Type IV composite pressure vessels for CNG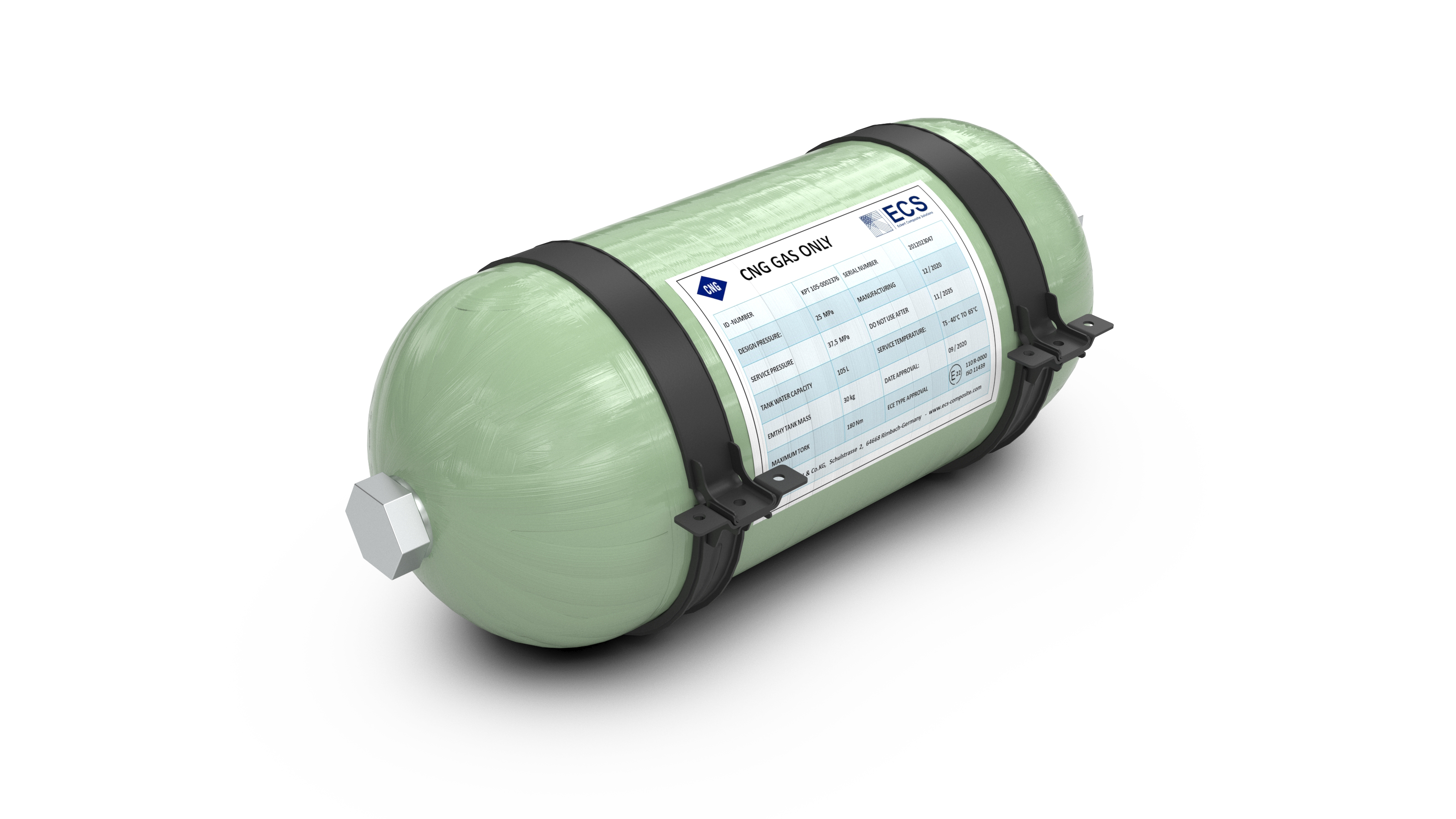 In today's world, there is an increasing focus on alternative propulsion technologies. In addition to battery-powered propulsion systems, manufacturers are also focusing more and more on CNG and hydrogen-powered systems. The global market for the use of natural gas is growing constantly, and with it the demand for natural gas storage systems.
We are your one-stop shop for everything. From the development of the product to the construction of prototypes up to the planning and realization of entire production facilities for the manufacture of type IV composite pressure vessels.
Our range of services:
Feasibility study for composite pressure vessel projects
Technological consultation for composite pressure vessel production
Cost analysis for raw materials, manufacturing costs and production equipment
Development and construction of type IV composite pressure vessels, consisting of: thermoplastic liner, composite, boss, valve, seal
Finite element analysis of the whole composite pressure vessel (inner liner, composite, boss) to simulate its response under static and dynamic pressure loading
Manufacturing simulation
Assembly of a prototype of the entire composite pressure vessel
Testing of composite pressure vessels in accordance with applicable norms and ISO standards
Supervision of the certification process
Preparation of a manufacturing concept that is individually tailored to the customer with all necessary production and testing equipment
2D/3D production line layout planning
Creation of technical specifications / requirements
Procurement of offers for production equipment and raw materials for the entire production line
Supplier management (support during the selection of suitable suppliers)
Support during construction and commissioning of the production line
Project management
Documentation during the entire development cycle and project process
Development of transport solutions for hydrogen (e.g. transport modules)
Throughout the entire product development cycle, we place particular emphasis on close coordination with our customers. Our goal is to always develop the best solution and an outstanding product for the customer. We are always open to exploring new approaches with our customers so that we can continue to develop as a company.
In addition to the ECS engineering team, we have a vast worldwide network of partners and suppliers with whom we have worked professionally and successfully for many years. We work independently of manufacturers and can therefore always offer the optimal solution for the customer.